This Construction is used in these type of hot air generator. A method of heating dry air which reduces the start-up time of the heater considerably (working temperature is reached in a few seconds) and allows high temperatures to be achieved from a small areas and applications requiring low CFM with high temperatures Supplied with or without a suitable blower, these Hot Air Generators reliably produces the desired result. They can be used in Single throw systems and Recirculation Systems. Temperatures upto 3500C can be achieved in single throw models using these Hot Air Generators.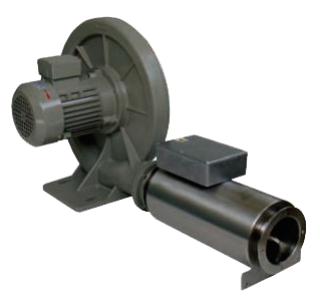 Electric Hot Air Generators and Special Purpose High Temperature Duct Heaters with Control Cabinets
These units aredesigned with Advanced and Newly Developed Materials to Ensure High efficiency especially in Hot Air Generation for single Flow Systems. They are Compact and Designed for long Service Life. Used in Hot Air generation for Numerous Industrial Applications like
Ø High Temperature Hot Air Generators (Upto 600 Deg.C under Controlled Conditions)
Ø Hot Air Blower System for Grain & Pulses Dryer
Ø Room Heating Blower for Various Industrial & Commercial Requirements
Ø De-Humidification Hot Air Blowers in Pharmaceutical, Industries, Laboratories, Hospitals Etc.,
Ø Comfort Heaters for Logistics, Warehouses &Godowns
Ø Endless Custom Built Applications can be addressed using Hot Air Generators for Various Industrial & Commercial Applications
All the Above Hot Air Generators are provided with Temperature Control Panels / Humidity Control Panels with Necessary Electrical & Safety Devices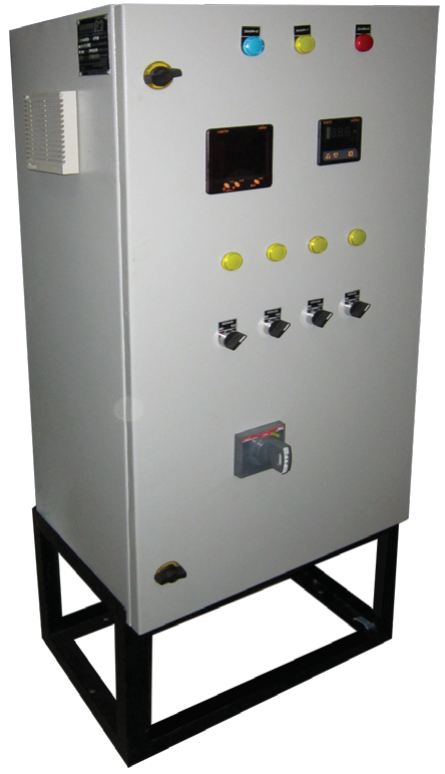 Special Purpose Flanged Air Duct Heaters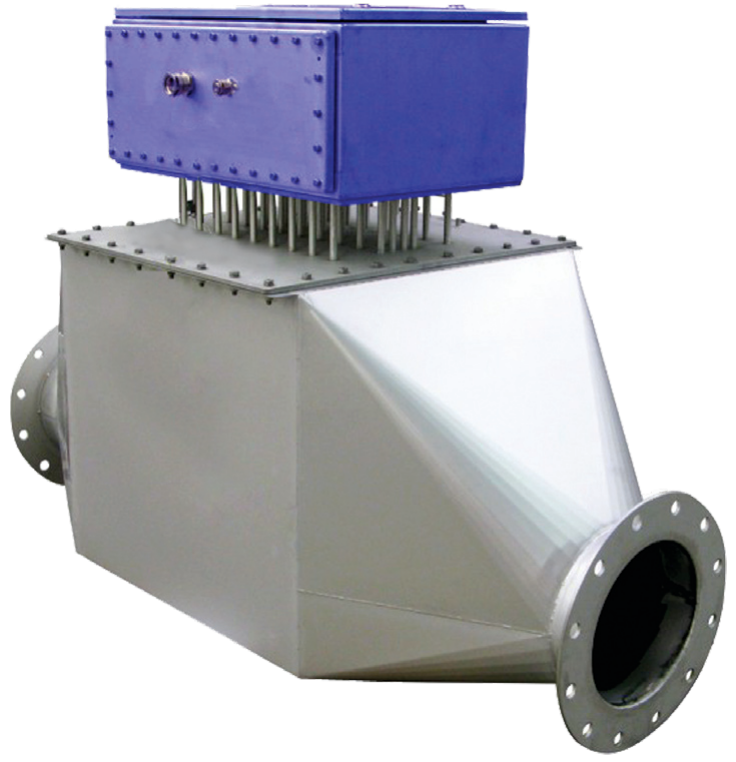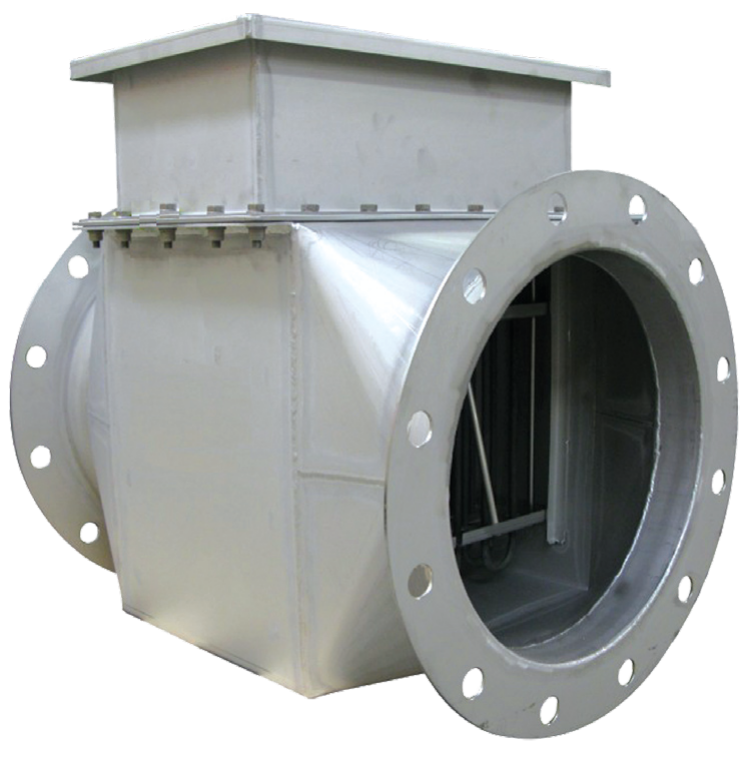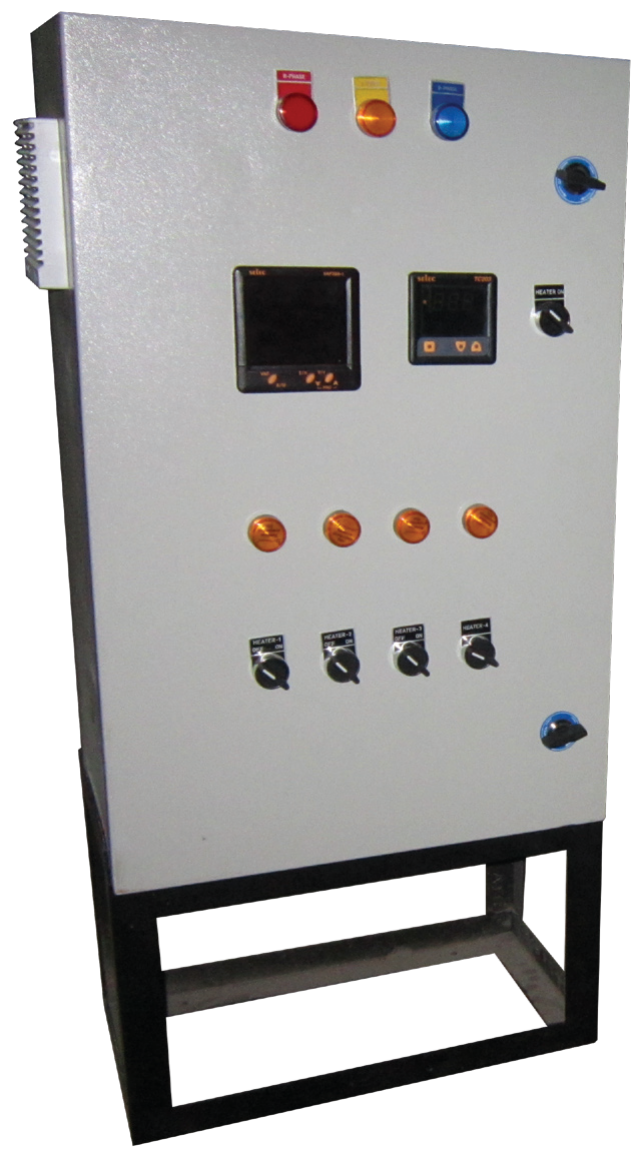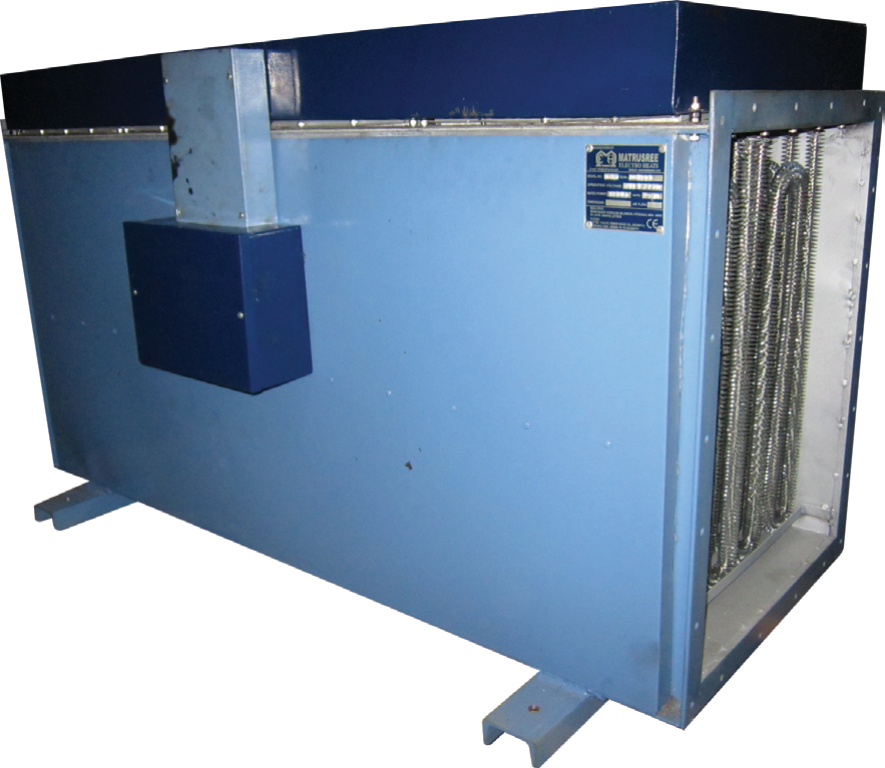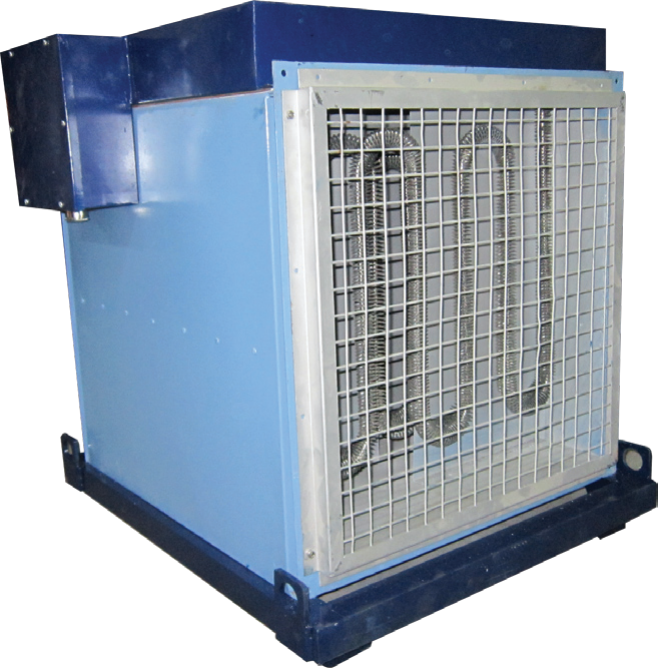 Industrial Heavy Duty Fan Heaters
Construction Details
These Unit Heaters range from 2.5 KW through 50 KW. Fabricated from heavy gauge steel, Finned Heating Elements, enclosed fan motor. Suitable for ceiling or wall type upto 9 KW mounting for horizontal or vertical down airflow.
1. Heavy Duty Construction – Cabinets are made of heavy gauge steel for durability and trouble - free operation.
2. Supply Connection – Single connection eliminates separate fan motor circuit.
3. Motor – Fan motors have built - in automatic reset thermal overload protection. Motor is ventilated with unheated air.
4. Service Compartment – Hinged service door allows easy access to line terminals, fuses, contactors and transformers.
5. Fail safe Thermostat – adjustable built-in Thermostat for fail safe control
6. Mounting – Wall or ceiling mounting applicable to models up to 7 KW There after floor mounted or wheeled models are available.
7. Plate Fin Elements – SS Tubular Elements with finns for high surface area and heat dissipation. An automatic reset, thermal cutout protects the heater elements.
SPACE HEATING
COMFORT HEATERS
Our Space Heating Solutions include a wide array of Designs manufactured to suite Special applications &ProcessesCorrosion Resistant Wall or Ceiling Mounted Horizontal Unit Heater
DESCRIPTION
This heater is an ideal heat source for freezeprotection or comfort heat by Ideal Fan Forced Heating in Industrial & Commercial Applications.
GENERAL SPECIFICATIONS
Ø 5 KW, 7.5 KW & 9 KW
Ø 240 VAC
Ø Built-In Thermostatic Controls ( Extra Safety)
Ø Digital Temperature Controls
Ø No Venting Necessary
Ø Wall or Ceiling Mounted
FEATURES:
Ø Tubular Finned Heaters for Long life & Efficiency
Ø No external contactors are necessary
Ø 18 Gauge 304 Stainless Steel Fabricated& WeldedConstruction
Ø Self-Contained Thermostat
Ø Selector switch Heater On / Off & Fan Only Operation
Ø Dynamically Balanced Fan Provides OptimumAir Flow across the Heating Elements
Ø The Cealing Bracket allows for direct mounting of the heater to the Ceiling or Wall
Ø Rating 240 Volts / 5 KW, 7.5 KWNo of Circuits : 1
Ø 1/8 HP Fan, 1000 RPM, 440 CFM & other
APPLICATIONS:
Ø Shipping and Receiving Areas
Ø Primary & Supplementary Heating
Ø Dual System Heaters & Spot Heating
Ø Entryway Air Curtain Heating
Provides Heating for: Pump Houses, Power Generating Stations, Aircraft Hangers, Factories, Garages & Warehouses